Location
The Foot Clinic
30-32 Long Street
Middleton
Manchester
M24 6UQ
Bus: We are conveniently located on the main No.17 bus route between Rochdale & Manchester.
Parking: There is limited space available on Cemetery Street at the side of our building. There are also spaces on the front of Long Street (however there are time restrictions in place). There are good municipal car parking facilities on Market Place, and behind Barclays bank.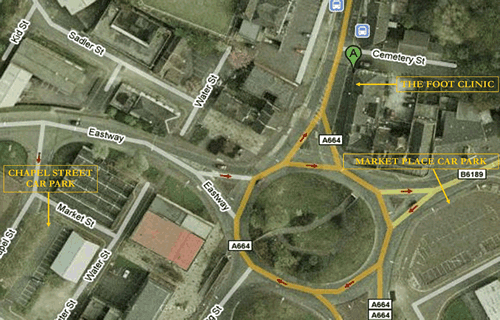 Please be aware that the car park behind our building is private, and for use of patrons of The Assheton Arms only.
If you need an appointment call on 0161 653 5511, or email appointments@middletonfootclinic.co.uk
News:
Latest News.
Physio treatment available.